Concept
Many people who live in Japan have never seen the southern cross constellation shining in the night sky.

The southern cross has been used for navigation by sailors for centuries to find the southern celestial pole and the south pole. Although it can be seen from certain islands of Okinawa when weather permits, it is the brightest constellation in the southern hemisphere.

Our company strives to be a pilot like the southern cross, to guide the world into a bright future by the most direct route.

The company was established July 7th, 2017 for the purpose of aiding enterprises to branch out overseas in a concise and efficient way, and to bring dreams to fruition.
Issues concerning foreign operation:
Sales hitting a plateau in Japan and would like to expand into a foreign country.
Desire to establish a foreign market, overseas subsidiary, shop, but no basis of information or connections in foreign location.
High cost involved in providing for employees to research foreign location.
Lack of knowledge regarding local laws, taxes, employment systems and personnel systems, etc.…
Lack of experience regarding local employment conditions and how to approach employment systems.
Lack of knowledge regarding fair employment for Japanese expatriates.
Poor understanding of domestic and foreign import/export laws and customs.
If you have an issue or concern that is mentioned above contact us for help.

We have actual hands-on experience living overseas and establishing businesses abroad. We can help with the legalities and difficulties of foreign logistical concerns.
We strive to provide our customers the best care and act with efficiency, diligence and respect.
Thank you for your interest in Southern Cross Co., Ltd.
About our company
Name of company
Southern Cross Co., Ltd.
Capital
Five million japanese yen
Established
July 7, 2017
President
President
Takehiro Odagiri
Address
1-16-9,
Amanuma, Suginami-ku,
Tokyo 167-0032, Japan
URL
http://sc-southerncross.jp/
Phone (Japan)
090-7174-3998
Phone (Thailand)
+66-62-709-9375
Profile of main representative
Takehiro Odagiri Birth day: July 7, 1959
Studied international business at university of oregon, usa.
Graduated from tokyo international university.
Lived and worked in usa, india, korea, thailand and other southe east asian countries, south west asian countries, the middle east, turkey, russia and more.

Has business experience with representing companies (tokyo stock exchange listing in the first section)with electrical appliances, electrical components, machinery and medical tools and supplies, pharmaceutical supplements, food and beverage and miscellaneous goods.

Personaly conducted onsite inspection of potential foreign business location. Established various overseas subsidiary and branch offices for companies wishing to expand into foreign markets, and was responsible for hiring and placement of staff.

It is the culmination of these experiences and the ability to work together that will allow for the achievement and realization of efficient and successful establishment of foreign subsidiaries and overseas market expansion.

Established Southern Cross Co., Ltd. on July , 7 2017.
Looking forward to opportunity to work with you.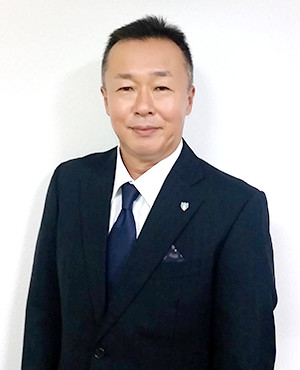 Main description of business
Consulting and support service on survey for overseas market
Consulting and support service on the development of new overseas customer
Consulting and support service on partner selection in foreign country
Consulting and support service on overseas business section new start-up in japan, on existence overseas related department reinforcement, staff education and upbringing
Consulting and support service on overseas subsidiary, overseas branch, expatriate office establishment
Consulting and support service on personnel treatment regulation in general such as local staff adoption, salary, treatment, evaluation, business trip etc. and new regulation decision
Adjustment task and support activity, domestic and overseas accompaniment support
Translation business to english, korean, thai, vietnamese and so on